Do you know that you get a bonus for being recruited at Amazon? This differs from the monthly paycheck. For just agreeing to work with the retailer, you can receive up to $5,000 as an Amazon sign on bonus.
In this article, we explained everything essential about the bonus and answered many of the common questions you may have. Keep on reading to learn more!
Amazon Sign On Bonus: All Your Questions Answered
Sign-on bonuses are common these days and have been around for a while. Professional athletes usually get big sign-on bonuses when moving to a new sports team.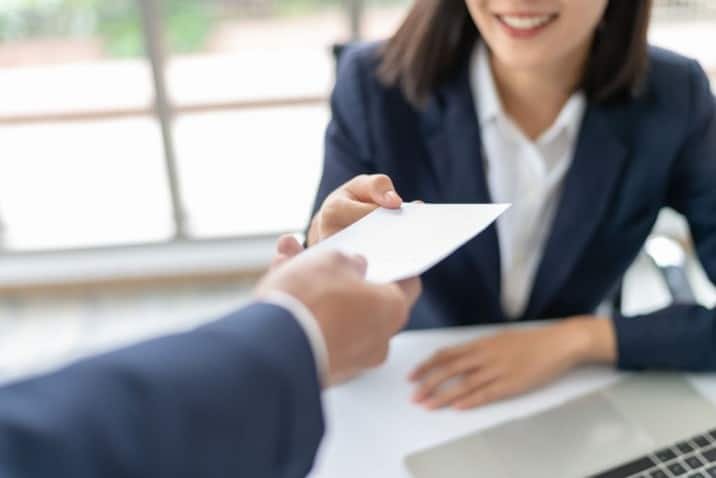 With the rise of workers in the United States leaving their jobs, especially after the coronavirus outbreak, sign-on bonuses have become more accessible than ever.
Many large firms are leading the initiative for sign-on bonuses and Amazon is one of these.
If you want to know about the Amazon sign on bonus as a recruit or for any other reason, kindly keep reading to learn more.
What Is A Sign-On Bonus?
A sign-on bonus simply means an amount of money that a company offers to a job candidate as an incentive to accept their job offer. This bonus can either be a one-time payment or payments made over time. With some companies, you even get stock options.
Sign-on bonuses are given to help offset the costs of getting settled into your new position. As a large retailer that cares about its employees, Amazon is serious about this.
Sign-on bonuses are different from performance bonuses, however. While Amazon sign on bonuses are general and awarded to everyone, a performance bonus is geared towards rewarding diligent employees.
It's no secret that Amazon is generous with bonuses because it's the belief that it helps to show appreciation for their employees.
Who Is Eligible For A Sign-On Bonus At Amazon?
Sign-on bonuses are only available for new and returning associates. Some senior employees are also eligible for sign-on bonuses.
Although employees who currently work for Amazon are not eligible for sign-on bonuses, they stand a great chance of getting a performance bonus from their diligence at work.
Why Does Amazon Give Sign-On Bonuses?
Here are some of the reasons Amazon give sign-on bonuses:
To help new employees settle in their new environment. Think of it as a disturbance bonus. Amazon pays this bonus to their recruits to help them settle into their new position and to show how much they care about them.
To attract new and former employees. Because of the size of the retailer and the projected growth, it is no surprise Amazon needs more workers. Sign-on bonuses are a way to attract residents of the United States to apply for these jobs.
To stand out from the crowd. In the fight to be the leading retailer, Amazon needs to project a good image of itself at all times. A sign-on bonus does exactly this.
How Much Is Amazon Sign On Bonus?
The sign-on bonus at Amazon ranges from $1000 to $3000. For T1 associates, this figure can be as much as $5000.
You should expect a $1,100 signing bonus for most of the job postings at Amazon. Should you be in the United States or Canada, you can apply for a warehouse job now to get this bonus.
It's essential to note that signing bonuses at Amazon can be scrapped at any time. It began during the pandemic to fill in for those who left.
It's uncertain if Amazon sees these bonuses as a long-term project.
What Is The Sign-On Bonus For Higher Positions?
Employees who will fill positions such as area managers get a different Amazon sign on bonus. In most locations, the bonus will be about $5000 and upwards in the first year and $2000+ in the second year.
You should know that sign-on bonuses are paid out with the first paycheck in the first year and instalments in the subsequent year.
There's a caveat, L4+ employees would be required to pay back the sign-on bonus if they quit too early.
If you quit in your first year after receiving the sign on bonus for this year, you would need to refund Amazon.
This applies also to employees who quit in their second year after receiving the bonus for this year.
How Does Amazon Sign On Bonus Work?
The sign on bonus is paid in instalments to new employees. Usually, employees filling executive roles get another sign-on bonus in their second year.
You can get a sign-on bonus more than a single time. There have been workers who quit and rejoined Amazon.
When former employees are rehired, they qualify for this incentive. You should know that you cannot join Amazon again until a year has passed since you resigned.
To learn more about Amazon's recruitment and increase your chances of getting hired to receive this bonus, check out what wIll you do to keep Amazon safe.
Is There A Resignation Bonus At Amazon?
A resignation bonus, also known as a quitting bonus, is given to Amazon employees who have worked at the company for several months and would like to sever the tie.
This bonus can be accepted under the condition that the former employee may not work at any Amazon facility in the future. The amount of money former warehouse employees receive as a quitting bonus depends on how long they have worked at Amazon.
This bonus is accepted under the condition that you may not work at any Amazon facility in the future. Usually, the bonus depends on how long you've worked at Amazon.
You should expect between $2000 and $5000 as your quitting bonus. However, you may want to reconsider your reasons before taking this bonus because there's no going back.
Is There A Holiday Bonus At Amazon?
Apart from the Amazon sign on bonus, another incentive Amazon is known for is a holiday bonus. These bonuses are given to full-time employees during the festive period of the year.
Usually, Amazon will give a holiday bonus to employees who are scheduled during the holiday season, although other employees who have time off during the holidays may also receive a bonus.
This is a gesture of generosity from Amazon to its employees to show that Amazon values them and wants to appreciate them for their hard work throughout the year.
If you work at Amazon and the holiday season approaches, watch out for this bonus!
How Are Bonuses Paid Out At Amazon?
Bonuses at Amazon are rarely paid out upfront and you are more likely to get your payment in instalments.
You can expect the bonus to be paid in less than 6 months or more.
While you may not get the sum upfront, it's great knowing you will get it. Hence, you can look forward to this.
How Do I Claim My Sign-On Bonus?
Each warehouse has its own rules and regulations regarding the sign-on bonus. However, there are two things to keep in mind:
Start date. A few Amazon warehouses require new employees to begin working before a specific date to be eligible for the bonus payment.
Length of employment. Usually, sign-on bonuses are paid over some time and you may need to wait 30, 60, or 90 days before receiving your compensation.
If you do not get the sign on bonus after the 90-day mark, worry not! You will surely be paid.
What Are The Other Bonuses At Amazon?
Amazon sign on bonus is only available to new employees. However, there are other benefits offered to employees at the company that you stand a chance of getting.
Vaccination bonus. As an incentive to ensure more people take their vaccines, Amazon rolled out a $100 bonus for employees who have taken their jabs at the vaccine.
Referral bonus. Employees that refer friends for a job will receive $500 if the referred candidate aces the interview and has worked a minimum of 60 days. You should keep in mind that your information must be placed on the individual's application to be eligible.
What Other Employee Benefits Are Available At Amazon?
You should expect the following benefits at Amazon:
Healthcare (medical, dental, vision, and prescription drugs)
Health Savings Account (with employer contributions)
Flexible Spending Accounts
Free admittance to Amazon Health Centres (varies by location)
Medical Advice Line
Adoption Assistance for qualified domestic and international adoption expenses
Maternity and paternity leave options for birth and/or adoption
Competitive weekly wages
Overtime available for over 40 hours per week
Time and a half working on all major holidays
401K savings plan
Financial counselling
Estate planning
No-cost benefits
24/7 support for the Employee Assistance Program
Resources for parents whose children struggle with developmental disabilities
Referrals for childcare and eldercare
Vacation, sick and personal days (sick days are unpaid)
Paid Time Off
Final Thoughts
As a leading retailer, Amazon offers its employees several benefits to stay with the company and constantly work at their best. These benefits include annual raises, holiday bonuses, healthcare, and 401K savings plans.
Employees also get an annual raise which begins at $0.25. Full-time staff can expect to get holiday bonuses valued at $300. For part-time staff, they get $150 as a holiday bonus.
Because of these benefits, Amazon employees are more inclined to stay with the company and recommend it to others.